Let's face it…
Struggling on your own to learn guitar can feel like you're going nowhere fast…
Maybe you're frustrated and tired of trying to teach yourself…
Even worse, you're overwhelmed with all the information about learning guitar that's out there! 
Does it still not sound "right" when you try to play along to the songs you're learning?
Or can you only play bits and pieces but never the whole song?
We've all heard stories of people giving up on guitar as things became challenging and their confidence was knocked too many times…
Well, I'm here to tell you somethin' my friend..
It does NOT have to be this way.
You CAN get fast results and it can be fun!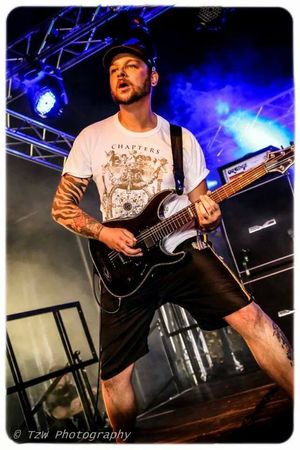 I'm Jimmy Alford and since 2011, I've specialised in teaching and training rock and metal guitarists. From absolute beginners to aspiring shredders who were once struggling with those exact problems - stopping them playing guitar how they wanted. 
Over the last decade I have taught THOUSANDS of guitar lessons in Southampton, helping hundreds of guitarists from my home town, across the UK and now, from around the world! 
...and I can help you too! 
How?
By sharing a much better approach to practicing guitar that is proven to get you results quicker and because in addition to teaching you what you need to play the way you want..
I will help you build confidence, remove the frustration and beat the overwhelm easier and more effectively than taking "normal" guitar lessons…
My methods help you to develop your playing, fretboard knowledge AND creativity.  
You'll feel like you're making progress no matter how much time you spend practicing! 
It's so powerful, yet so simple. You don't need to be naturally talented…AND you'll probably waste less time on Youtube or searching around the internet for more stuff to learn.  
You'll definitely notice the difference in your playing…
And the people around you will notice the difference when they hear you play too...
Partners and friends are able to recognize what you're playing...
Practicing guitar becomes fun and something you actually want to do instead of putting off until the "right" time...
Self-esteem and confidence goes through the roof because you've learned the most important guitar lesson ever…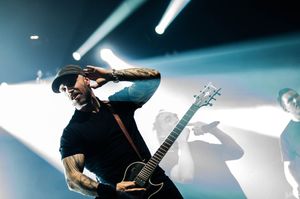 " I feel that my technique is better and have a better understanding of music theory which allows me to expand my playing to all parts of the fretboard and to experiment with chords that I would not have previously attempted.
Jimmy is an excellent guitar teacher and has a way of imparting information in way that doesn't feel like "teaching". 
My partner has commented many times on how much more confident and varied my playing now sounds since I started taking lessons." 
Martin Sirl. UK 
The once anxious bedroom players have developed "rockstar" confidence…
Stressed and frustrated guys become Zen warriors, calmly practicing their guitar instead of wanting to smash them!  
Dudes that looked like they were ready to give it all up have turned it around...becoming the guitar players they dreamed of being!!!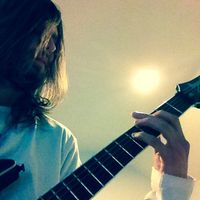 "I started taking guitar lessons with Jimmy as I wanted to improve my playing generally and get tighter.
I think I have improved a lot. My timing has got much better and my soloing and riffs have come on a long way
A big thing for me is that my confidence has improved. Before I started taking lessons, I used to dread practicing as it didn't sound that good. I though about giving up…Now, I'm glad I didn't!"
Sam Dando. Southampton, UK. 
There's more…
My students are practicing more efficiently than ever and grow, effortlessly…
They find their playing easier than ever, even though they're spending LESS time practicing  …
…and they stand out from the crowd and get picked for bands, gigs and music degrees and course placements!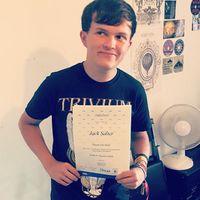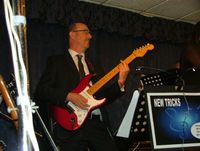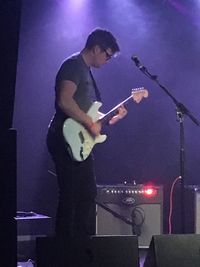 ---
It's all about YOU! 
My guitar training is structured and personalised to YOU. Your learning style and what you would like to accomplish. 
Quite frankly, I know that a lot of guitar teachers simply give instructions rather than find out what it is their students actually want to be able to play on guitar...I prefer to teach you as a PERSON sat in front of me and treat you as an individual. 
I have several, unique ways of teaching and training my students as not every person is the same or learns in the same manner...
I am proud to say that I teach guitar lessons to people in Southampton, from across the UK (and now the world!), who have a wide range of abilities from complete beginners to professional guitarists and I am honoured to play a (small) part in their musical adventures and lives...
Think of me as your personal guitar trainer or guitar coach!
I will not only show you "what to play" but, more importantly- HOW TO PRACTICE IT. 
Listen...I go above and beyond for all my students. I train them, mentor them, coach them and give them extra sessions and support every step of the way! Liberating them from their frustrations, their lack of understanding, the abyss of all the stuff there is out there and empowering them with the confidence and skills to overcome self-doubt and become good and GREAT guitar players!
And I personally know EXACTLY what you're going through. Like many people, I certainly wasn't "naturally talented". I was REALLY frustrated with my guitar playing and I had to work bloody hard to play the way I wanted to! 
But, one day, I found the right guitar teacher for me. He showed me these "missing links" and how to get results FAST, simply removing all of the frustration from trying to teach myself and he helped take my guitar playing to the next level and beyond...
I will do the same for you. 
I make guitar lessons focused but FUN and know exactly how to teach my students with the right balance of patience, practical training, and positive encouragement. 
---
​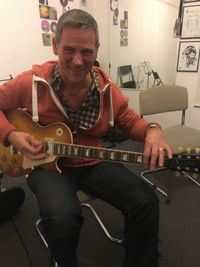 "Jimmy has been improving my guitar playing  - even my wife recognises the songs I'm playing now! I have to say Jimmy is an excellent guitar teacher using your favourite songs to teach theory and technique. I would recommend anyone wanting to learn to play guitar or wanting to improve technique to contact Jimmy, you will not be disappointed!"  Ian Oliver. Romsey, UK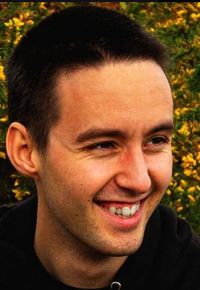 "I went to Jimmy as a complete novice. He is a great teacher. I have progressed loads in the few months I have had Jimmy as my guitar teacher.  Alongside teaching me how to play, Jimmy has helped boost my confidence to play in front of others. The guitar lessons are really well structured and Jimmy has a wealth of knowledge and also resources that he is happy to share."  Alex P. Worcester, UK  
---
Hey, I know that starting something new can be a bit scary! 
I've been there, lots of my students have been there too but I have found that the best thing to give it a go and see what a difference having lessons with me will do for your guitar playing. 
That's why I offer a FREE trial lesson with no obligation to continue lessons with me and nothing for you to lose.
Worst case scenario, if I don't deliver, you've "wasted" nothing but an hour of your time.
Seriously, today can be the day that you look back on and think…
"Oh yeah...Wow…that's when my guitar playing really changed!"
Or it can just be another Tuesday, Wednesday or whatever day of the week it is. Nothing changes. And in the future, you might wonder "What if…?".
So right now, I really want to find out how I can help you today and hope you're just as excited as me to get going! 
Click that link below and take your first steps on your new guitar learning journey...
(I specialise in teaching Metal and Rock guitar . Whilst I'm open-minded and up for any challenge, I don't teach Pop, Classical, Country, Folk or Jazz...sorry!)
"I started playing guitar way back in the early 1990's when I was about 14...(yes... I am that old haha)
The sole reason at that time was to learn guitar enough so that I could join my friends' metal band and play a show at our high-school...which we did!
At 16, I went off to college to study for a Diploma in Popular Music Performance and, whilst getting my grades, I continued to play gigs locally and around the UK...
Whilst beginning a career in Education, I myself was a life-long learner of music. Practicing guitar every day. Studying with amazing teachers along the way as well as traveling to the US for further training in guitar teaching. 
Since my musical journey began, I have played all over the UK, in Europe and the US in bands where the styles have varied from Pop Rock to Death Metal!
From venues like The Joiners in Southampton to festival stages like Bloodstock, we've traveled, toured, recorded EPs and albums, received awards, been featured in the press (Kerrang, Metal Hammer, Fireworks, Powerplay Magazine) appeared on TV, been interviewed for rock radio stations, rubbed shoulders and shared stages of all sizes with our heroes and peers from our favourite bands...
I'm super-passionate about teaching guitar and helping people.
I'm an experienced educator. For over two decades now I've taught, trained, coached and mentored many students.  I've taught hundreds of people guitar in Southampton and I continue to teach guitar every day. 
The focus is always on training my guitar students with everything they need to play the way they want...
From bedroom players, casual hobbyists, music-school students right through to professional musicians, I've had the honour and privilege to be a part of their musical journeys too. 
I also offer well-being and mental health coaching and am a Muay Thai and MMA enthusiast! 
I live in Southampton, UK with my wife Jen and our cat Maya."
Jimmy Kane Alford
Over 25 years experience working in Education and as a Professional Musician.
Taught hundreds of people to play guitar since 2011. 
Extensive live playing experience since 1995 inc. tours of UK with shows in Europe and US.
400+hours of voluntary work with music outreach organisations. (SOCO, WRS)
Grade 8 Rockschool Guitar. Grade 5 ABRSM Music Theory. Diploma in Music Performance.